I went to check out HomeCourt, and how it could help my game. I tried it out with Joe Harris of the Brooklyn Nets. Harris won this year's three-point shootout, and led the NBA in three-point field goal percentage. He's a big supporter of HomeCourt and plans to use the app at the youth basketball camp he runs each summer.
"We're in the age of analytics and technology. Anytime you can put that to use just to help you improve, get better, I'm all for it," said Harris.
Going against the reigning three-point champion was no joke.
The app clearly pointed out that my launch angle was bigger than his, or to say it differently, I had too much arc in my shot relative to Harris. My reaction time was much slower as well, as Harris could get shots up in half my time. It never occurred to me that my shots were so much slower until I saw the numerical stats in the app.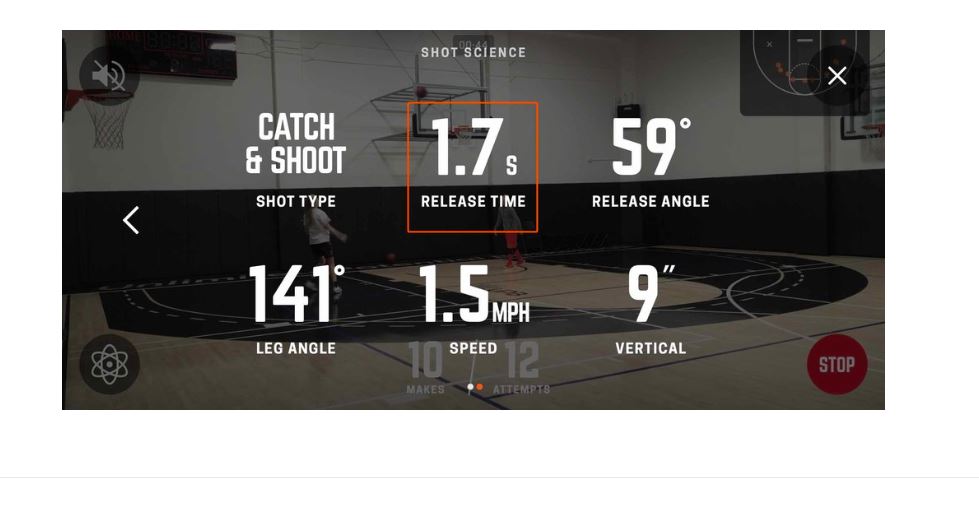 Another thing the app could point out was the path of my shots. The arcs are drawn one on top of the other. In my case, the arcs are all over the place, suggesting a lack of consistency. No surprise that Harris, the best shooter in the NBA, had a consistent arc that was exactly the same for each shot.
By the way, Harris made 80 percent of his shots while I made 20 percent. The app had no problem counting those, as it can figure out if the ball goes in the basket.
"Instead of counting your own made shots and or having a coach count your makes, this is real specific, especially the advanced metrics," said Harris. He specifically mentioned the release angle as a metric that he considered important. "This is something I really wish I would have had growing up."
HomeCourt has financial backing from retired NBA legend Steve Nash, current NBA player Jeremy Lin, former NBA executive Sam Hinkie and current team owner Mark Cuban. Nash and David Lee, co-founder and CEO of Nex Team, explained the technology behind HomeCourt at Apple's keynote event in September.
The applications for this technology are widespread and extend well beyond sports. Computer vision is broad technology that can be used in many fields. "I think one of the most prevalent use cases is self-driving car technology, being able to use computer vision to sense different things as well" said Wu.
— CNBC's
Jessica Golden
contributed reporting.